This project included the designing of one info graphic, brand identity, three posters, and one public campaign display. The purpose was to bring attention to a social problem and offer a resolution.
Over 60 shirts were sold to help spread awareness.​​​​​​​
I removed all original tags from the garments and designed my own tag. The campaign was meant to have people practice observing their comfortability within the garment, rather than feeling as if they have to fit in a certain size.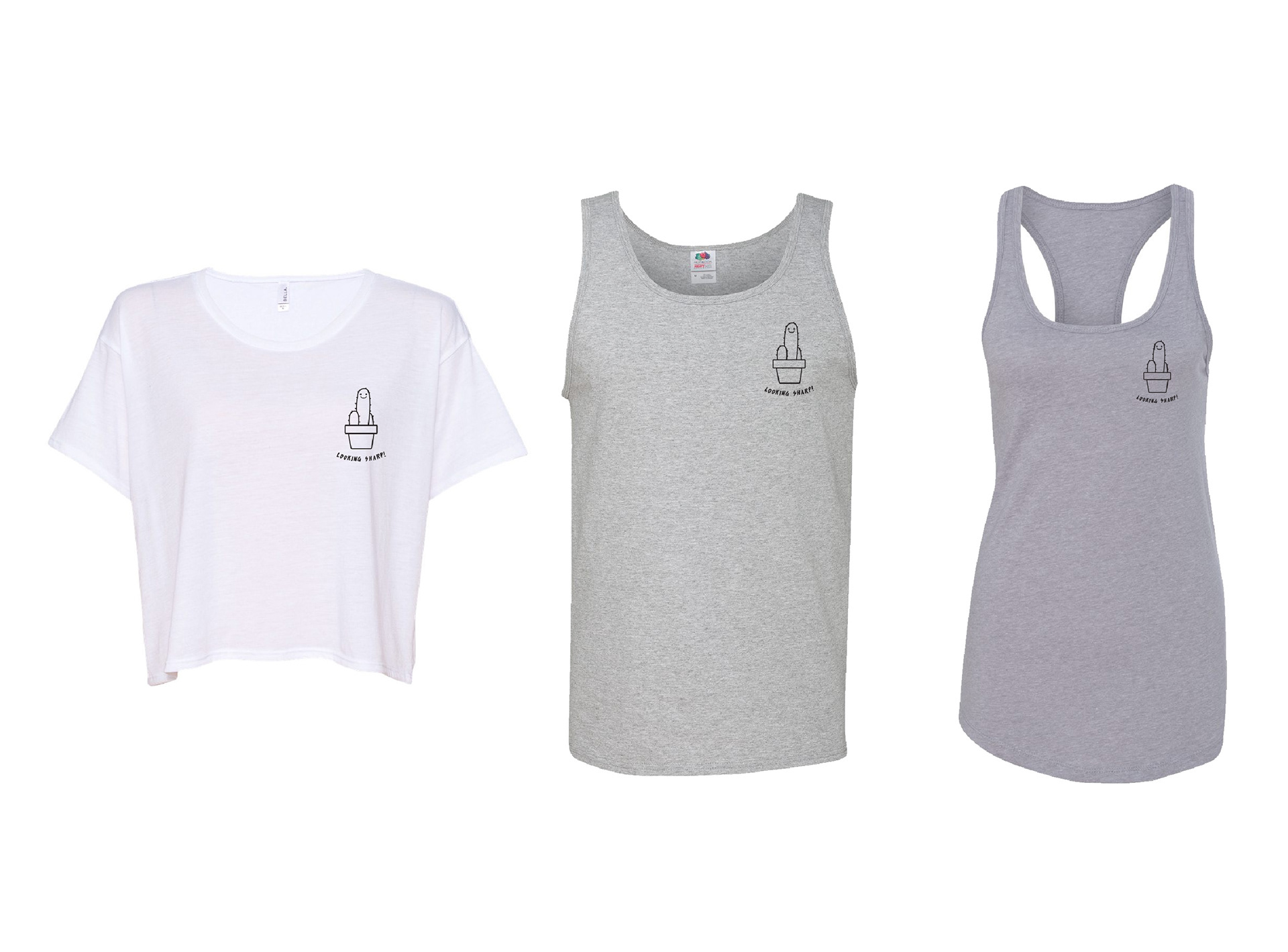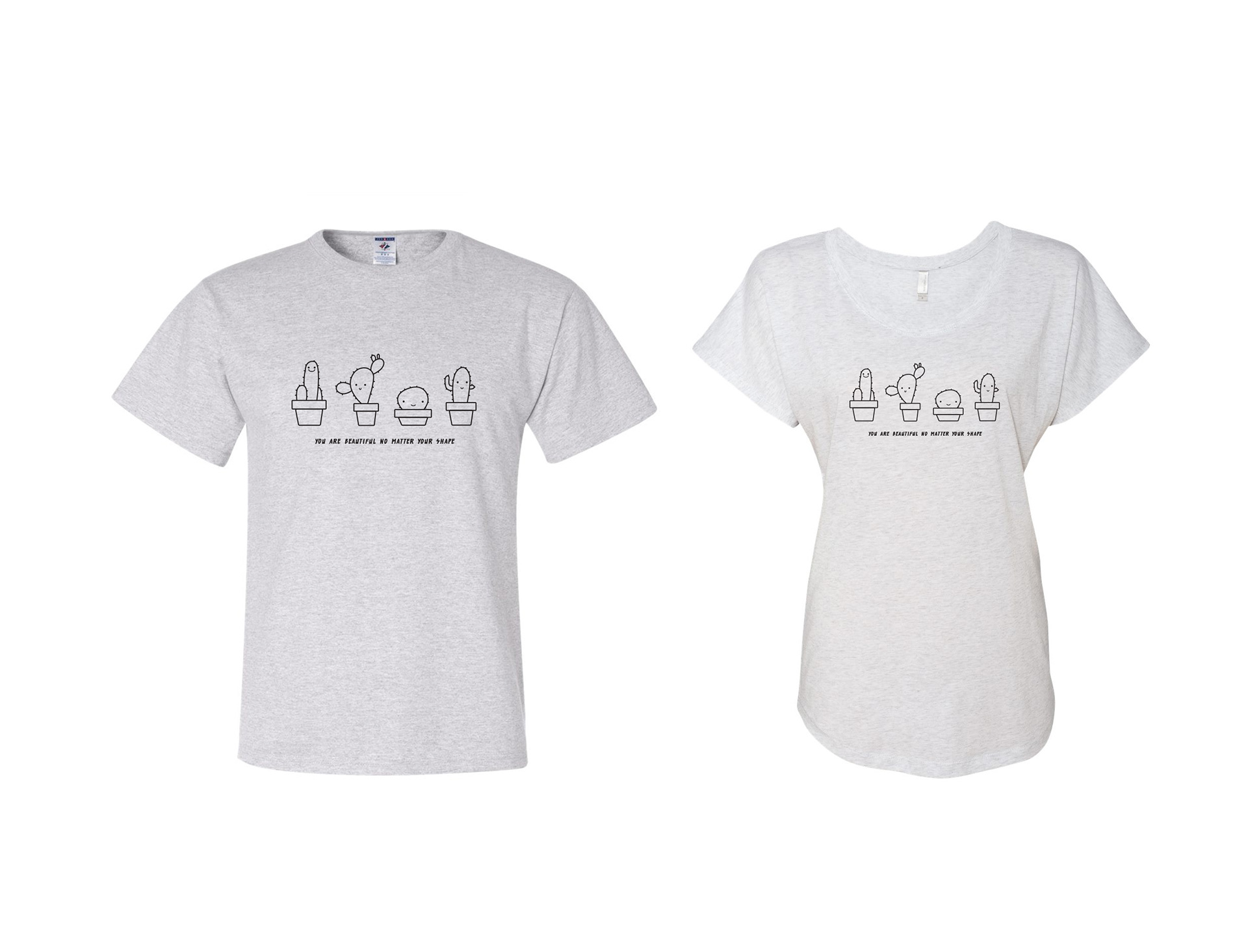 The purpose of the cacti designs on the garments were subtle reminders of encouraging self love and reminding one another that we are all beautiful the way we were made and in our own unique ways.