Below, you will find hand drafted drawings of a commercial office space for a hypothetical graphic arts company. This floor plan was to foster a collaborative design space for 13 designers. The office would also include space for two Vice Presidents and one CEO. It was also in need of a media/conference room and a work room with large equipment. Additionally, a priority was to design for a comfortable, casual environment where employees had space to relax, eat, and socialize.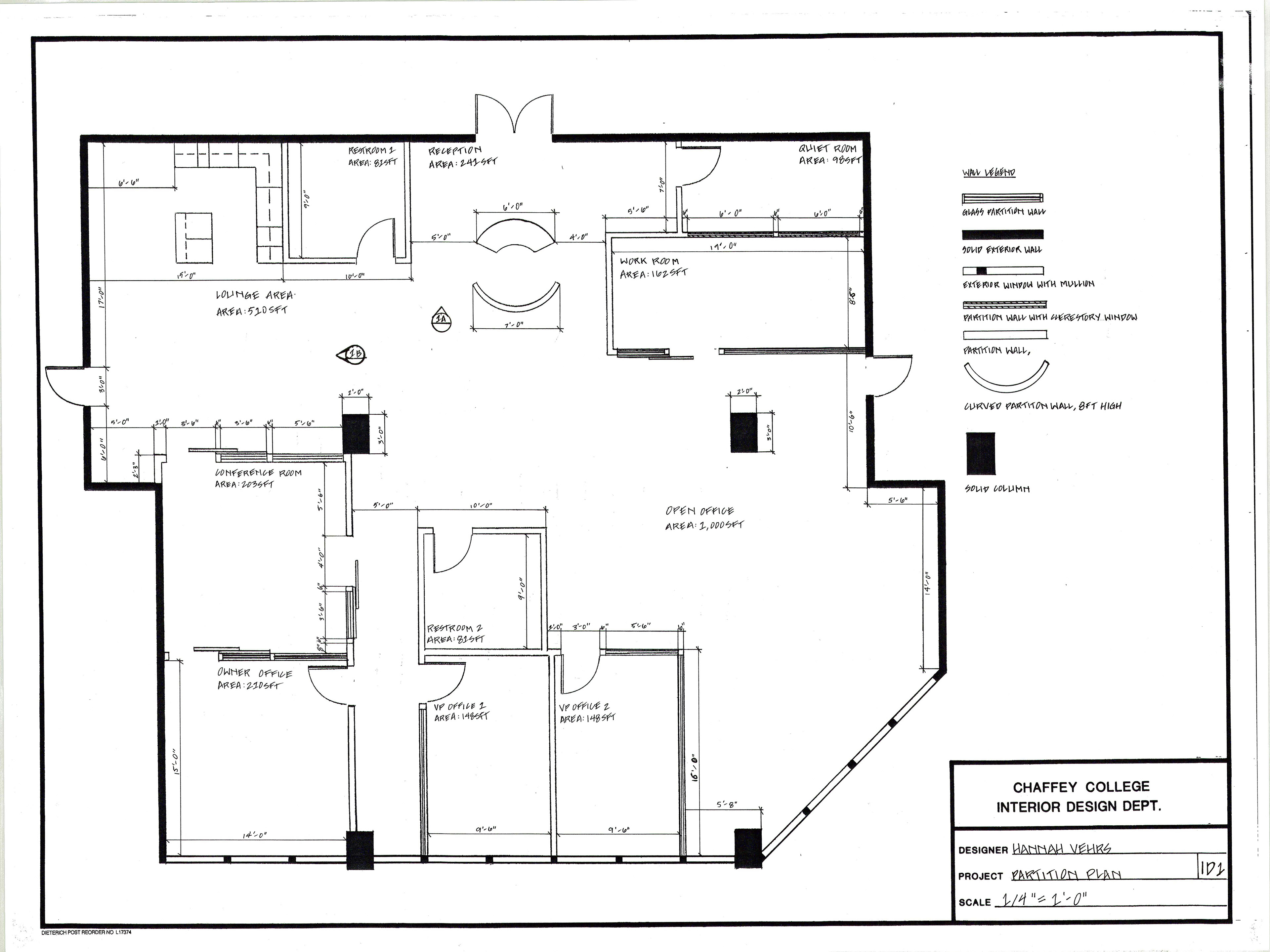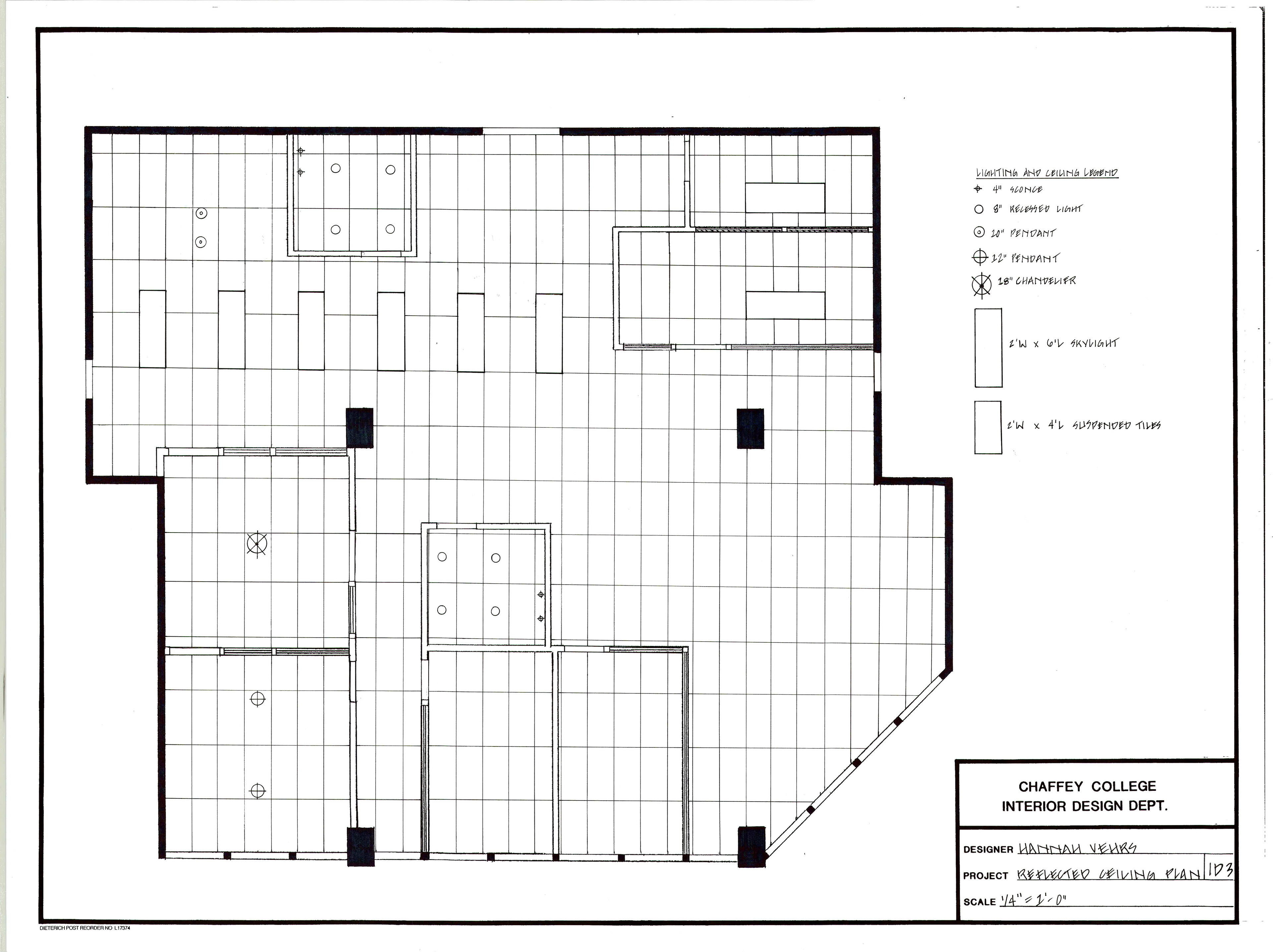 The floor plan is arranged in a format where the VP's and CEO enjoy a view and natural light. The designers also have access to natural light and in a configuration where sunlight screen glare is at a minimum with south facing windows. Natural light is important for graphic arts prints and color selection. Skylights are also featured in the kitchen lounge areas to reduce the amount of artificial light. It was important that I add skylights to the design to increase workplace wellness, while also increasing sustainability using less electricity.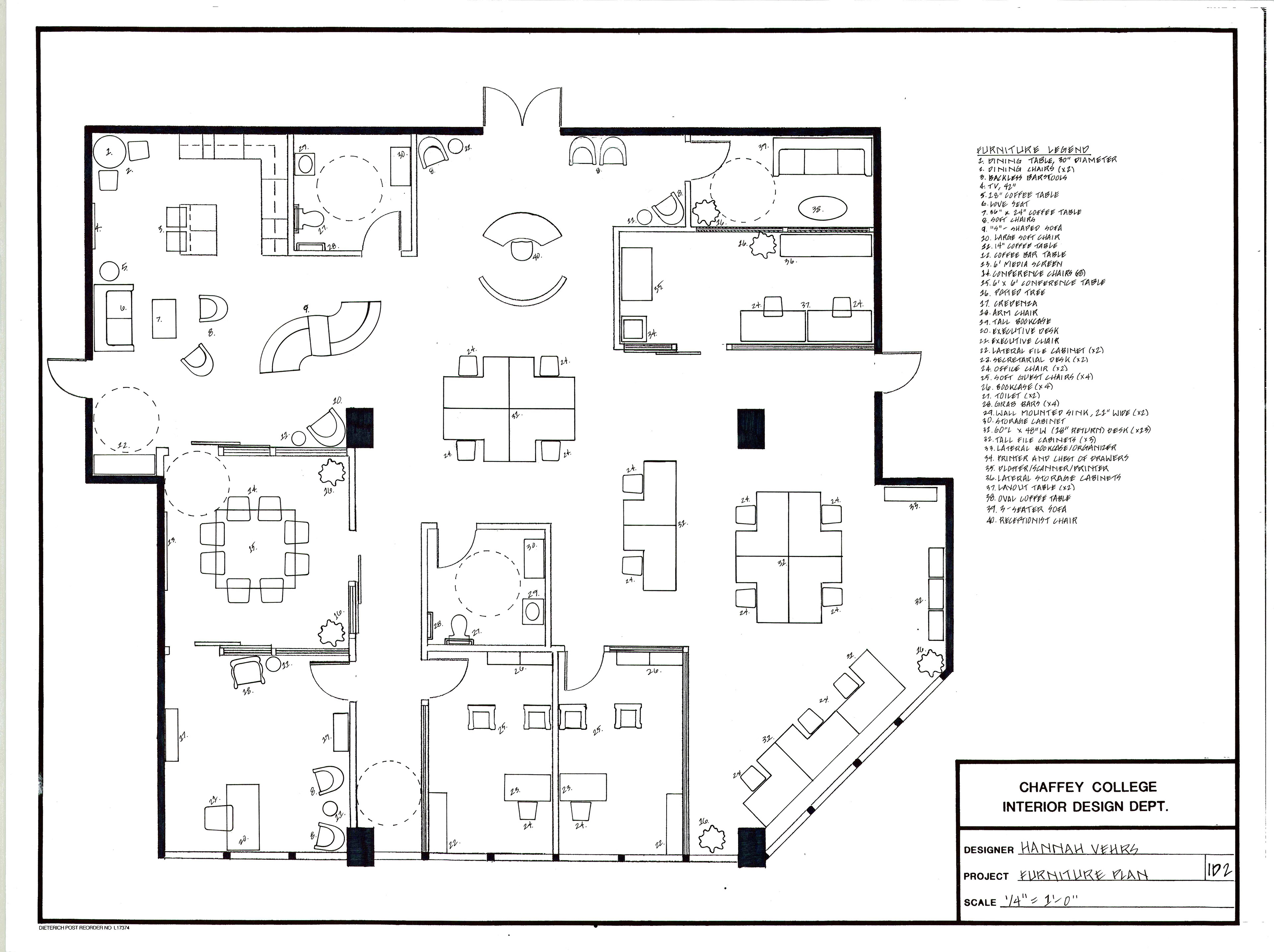 Finally, this space plan features ADA and CA commercial code compliance.