Here, you will see several projects I have created using AutoCAD. For more projects, please visit my professional interior design website,
here.
Below is a project I designed for a hypothetical condominium clubhouse renovation. CAD is used for the furniture space planning and finish plans.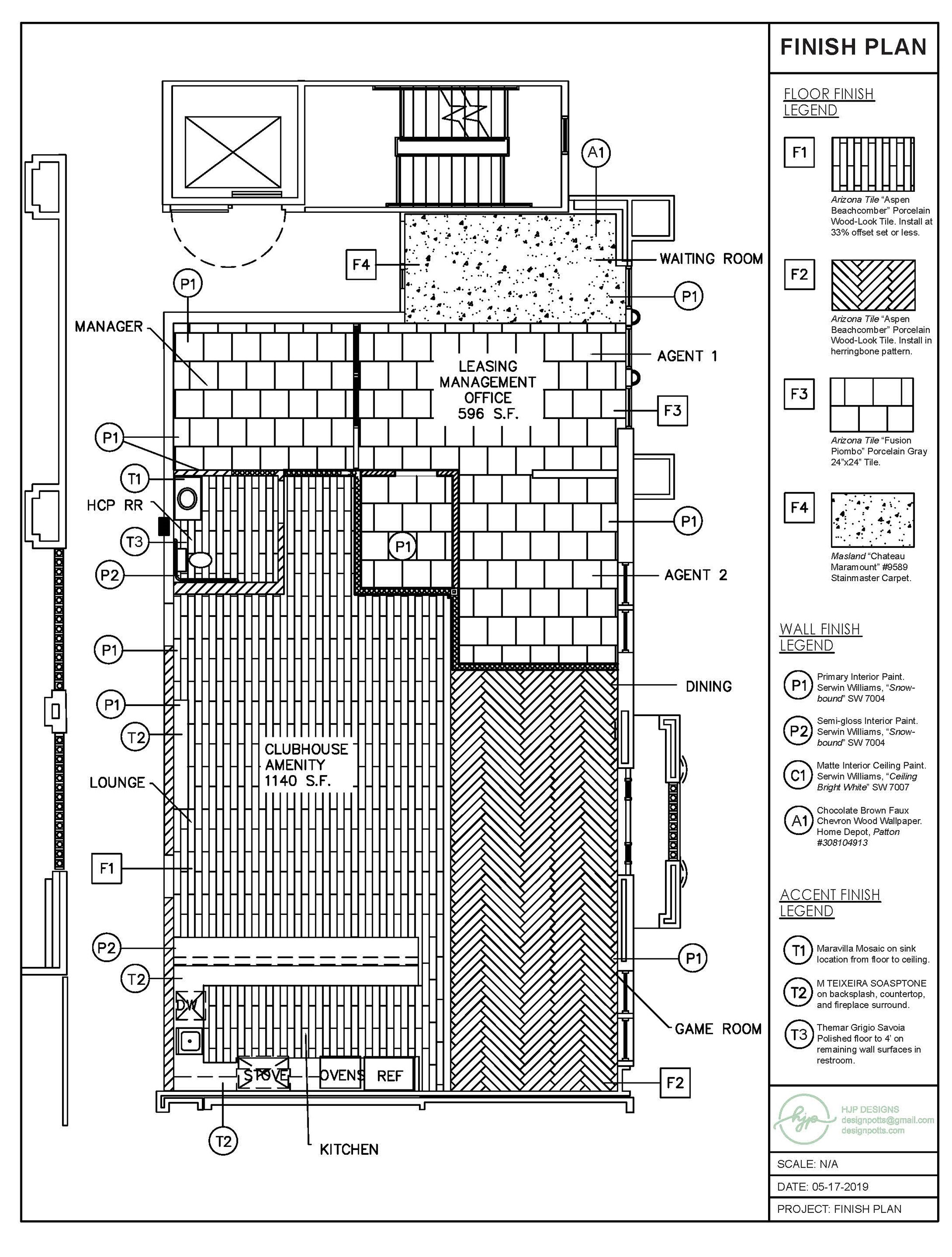 The project below was a class project done at Chaffey College within the Interior Design program. The objective was to build the floor plan of this small home, create furniture and electrical layouts, create an electrical legend, elevations, and sections with details.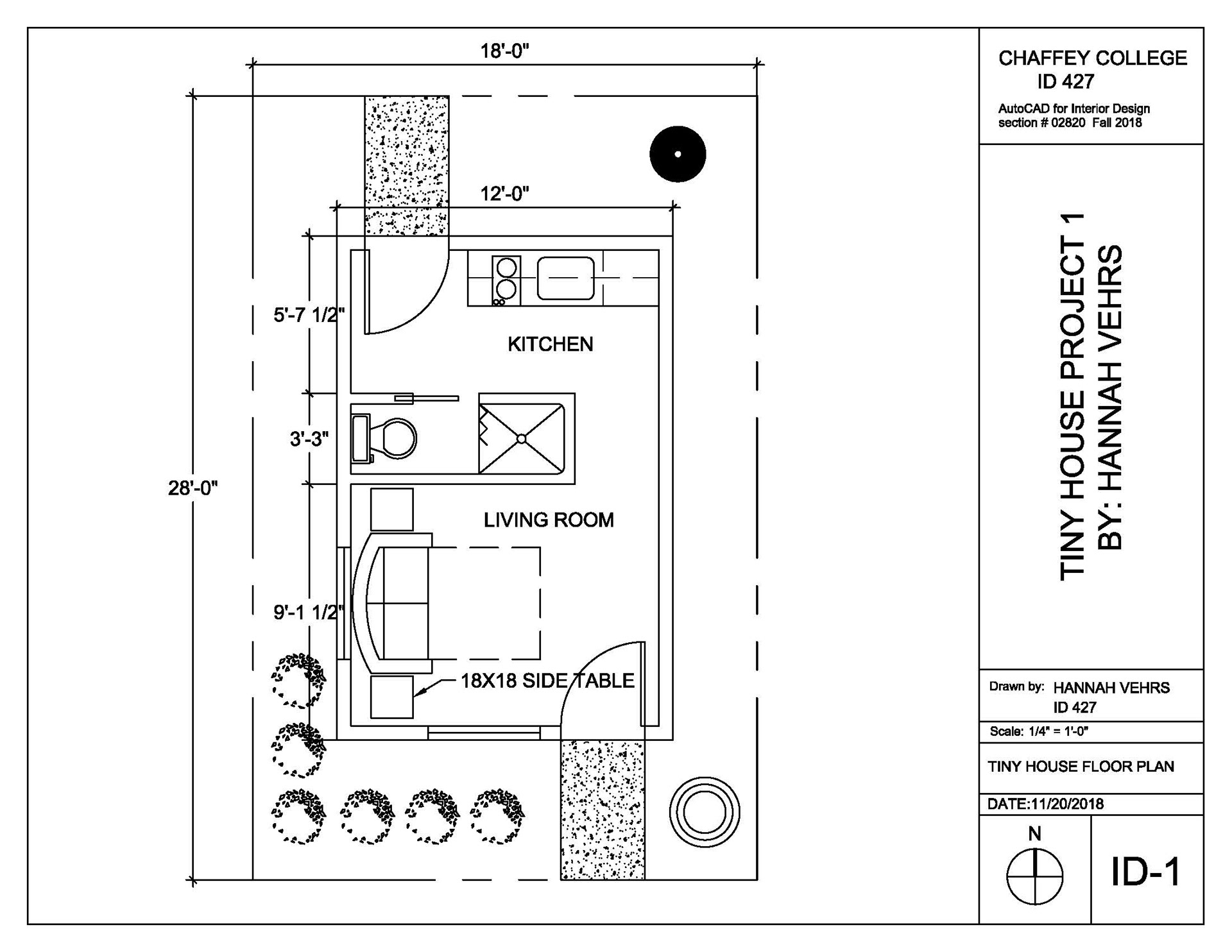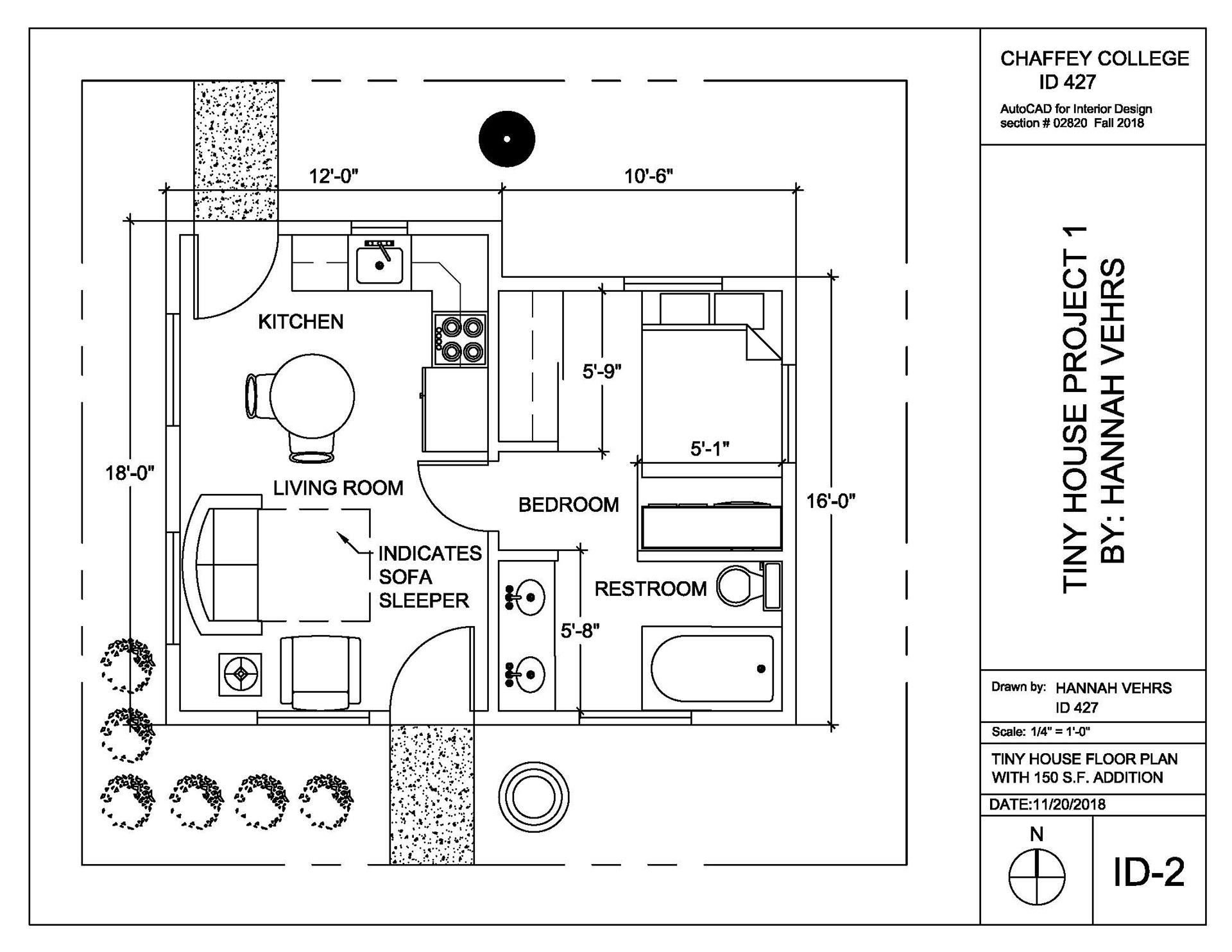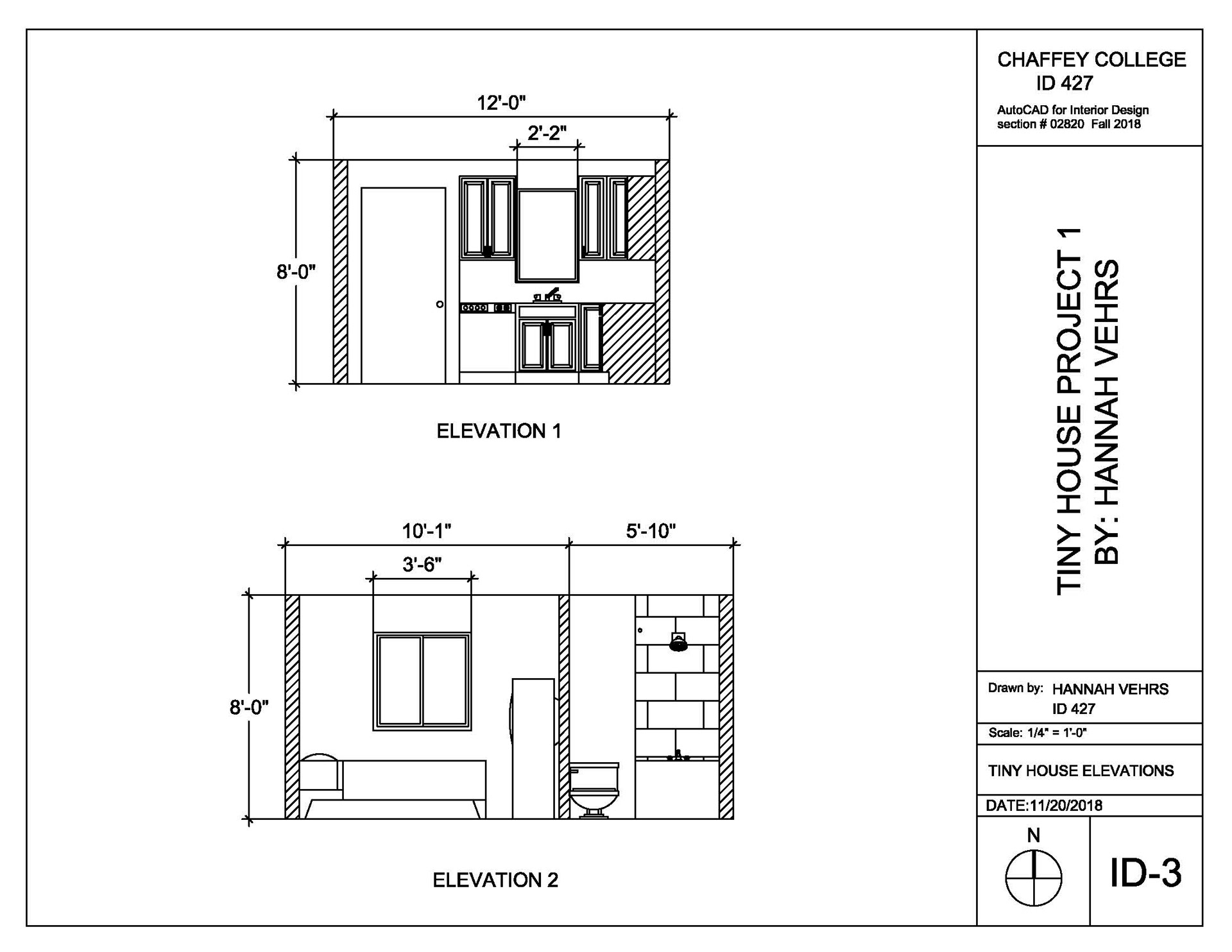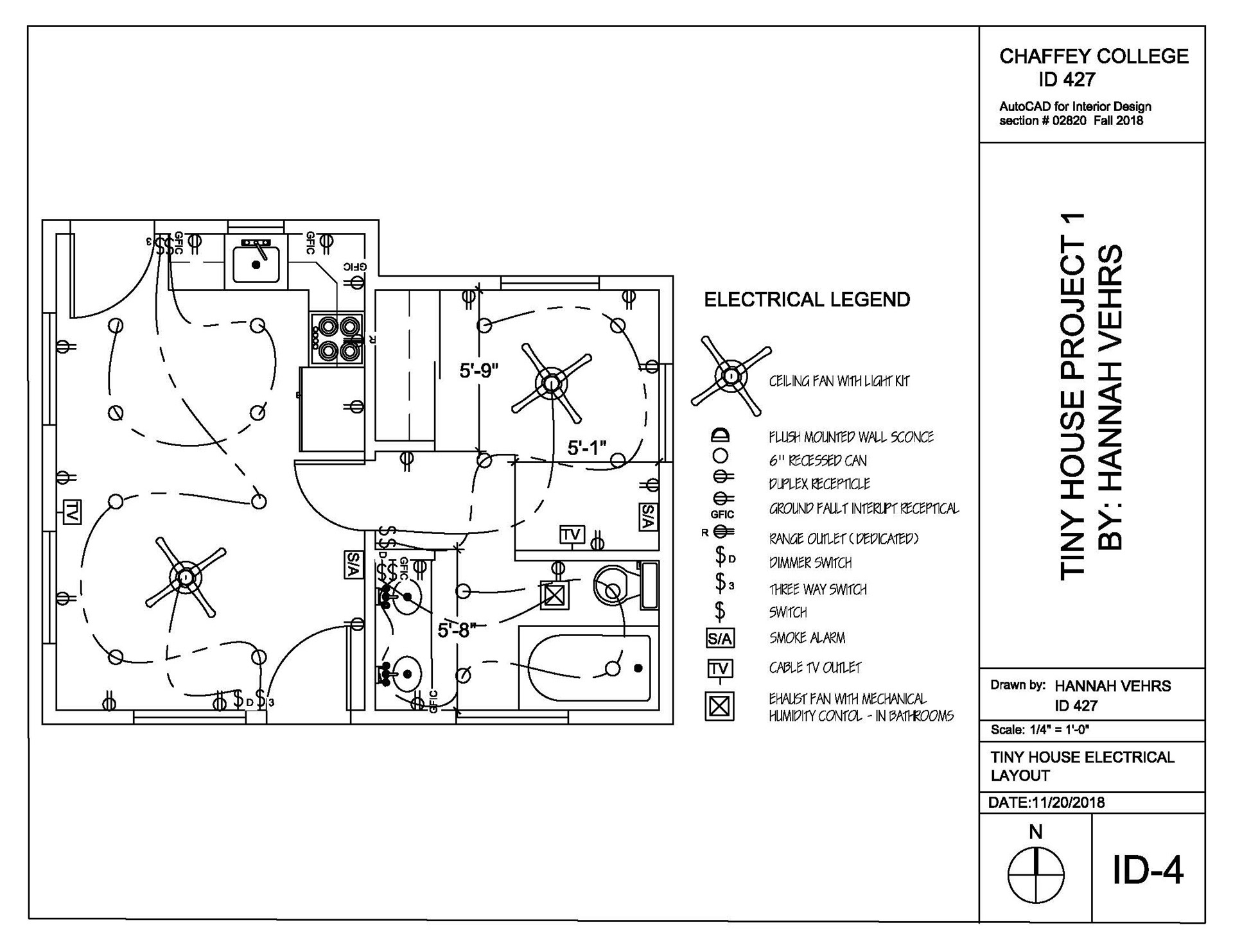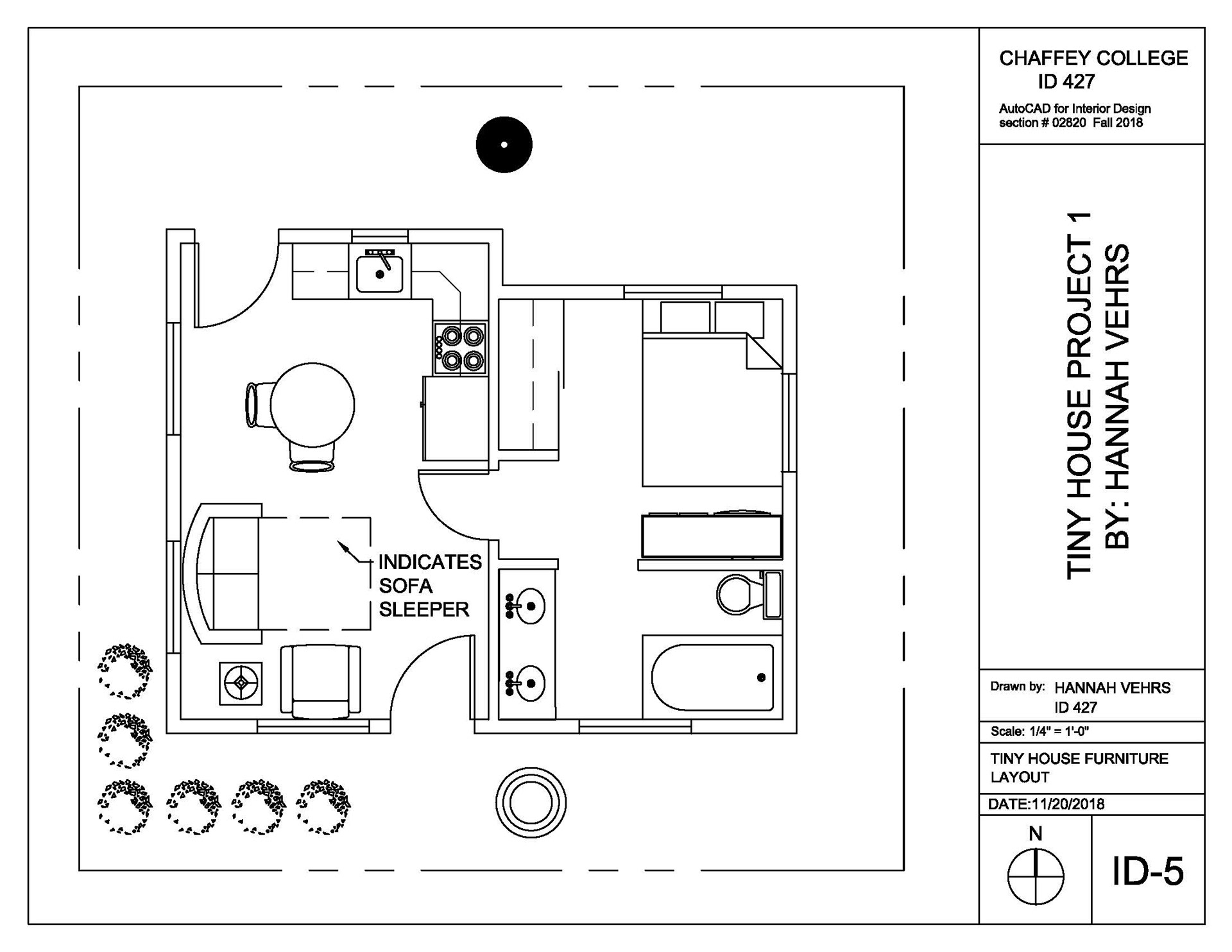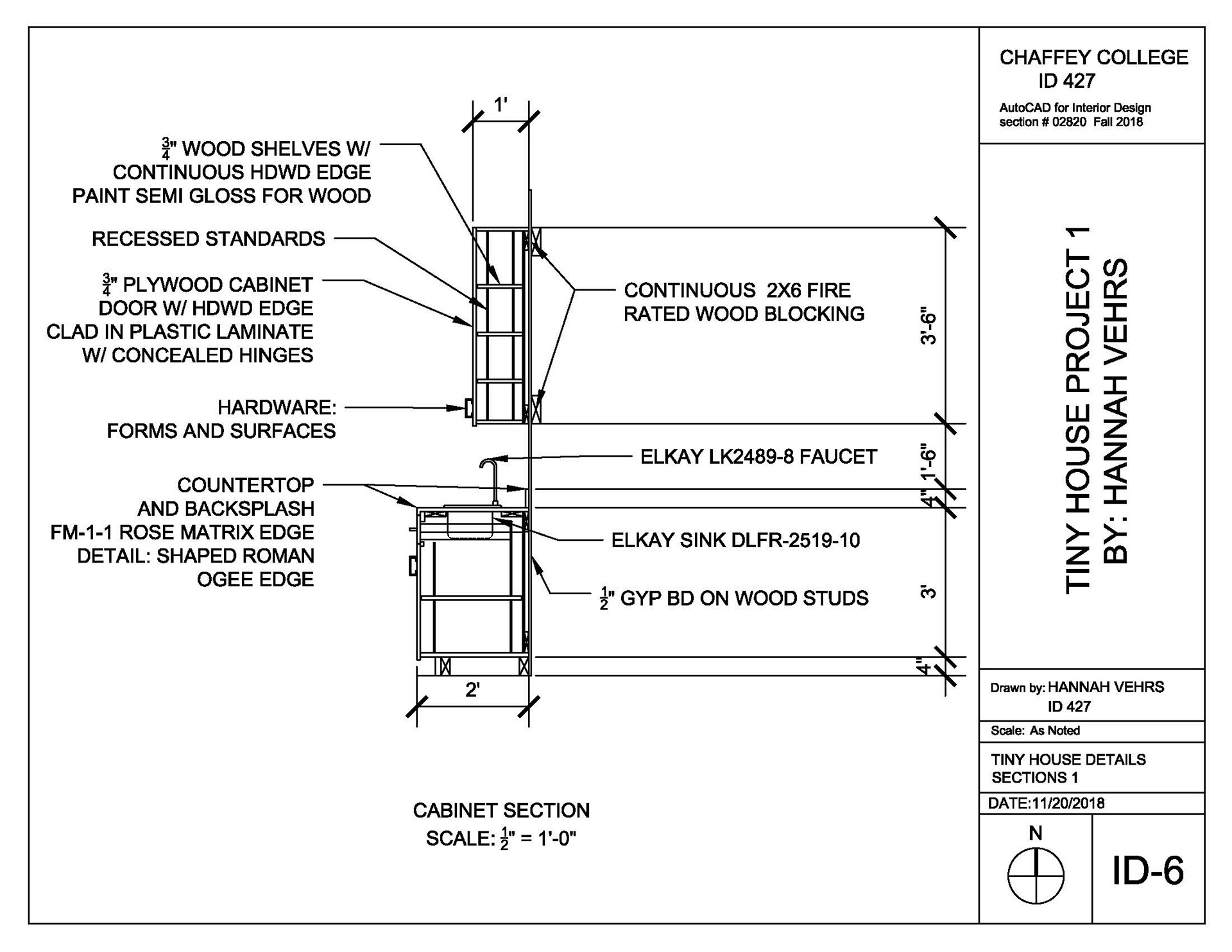 The project below was a class assignment done at Chaffey College. The objective was to use a commercial plan provided to us as an external file and build an interior plan. We were not to alter the external file plan and had to build within the parameters given to us. We were to create a wall legend with our new partition plan, a furniture plan with a furniture legend, a reflected ceiling plan with a lighting legend, a finish plan with a flooring and paint legend, finish and paint schedules, and an elevation.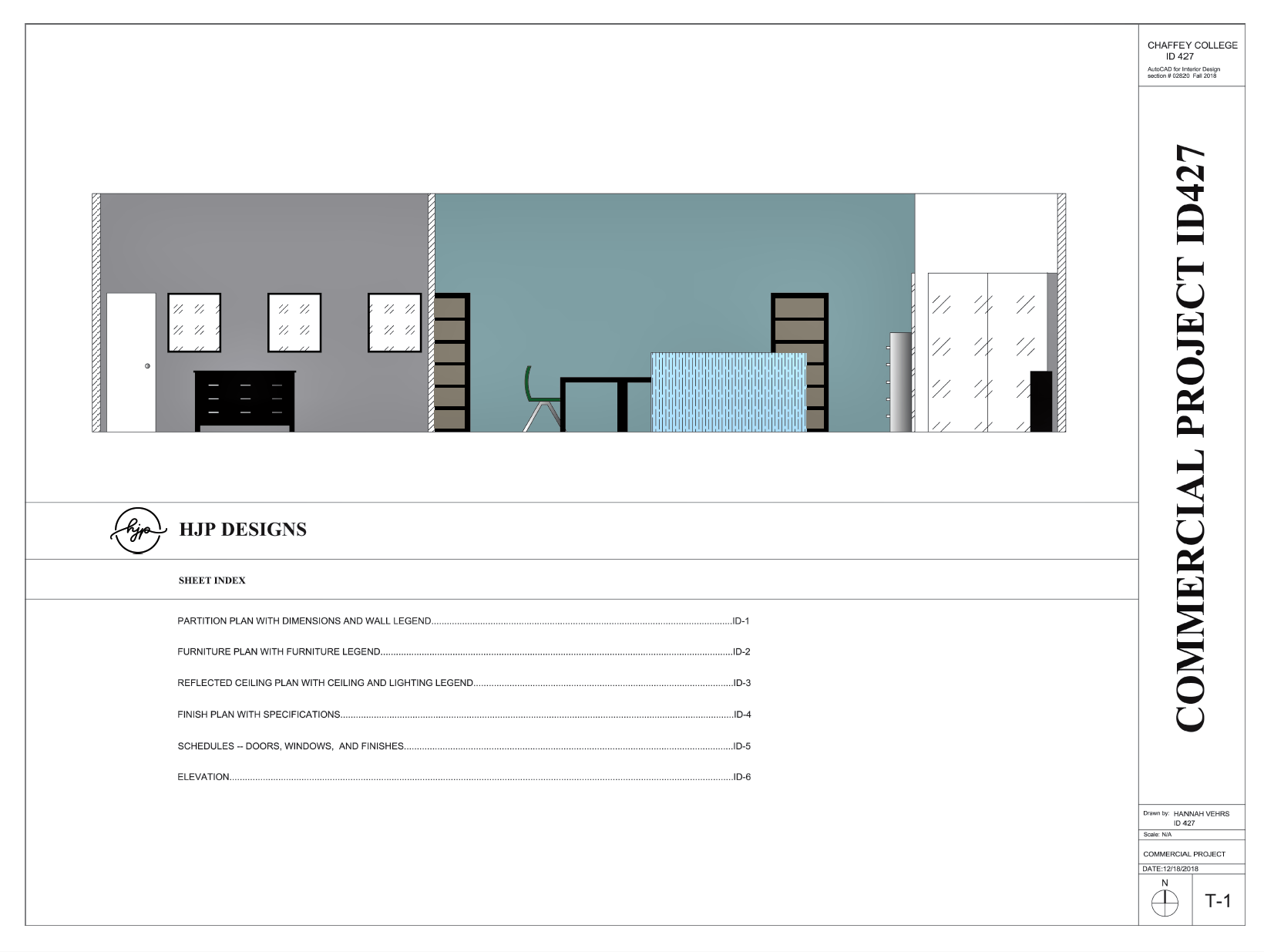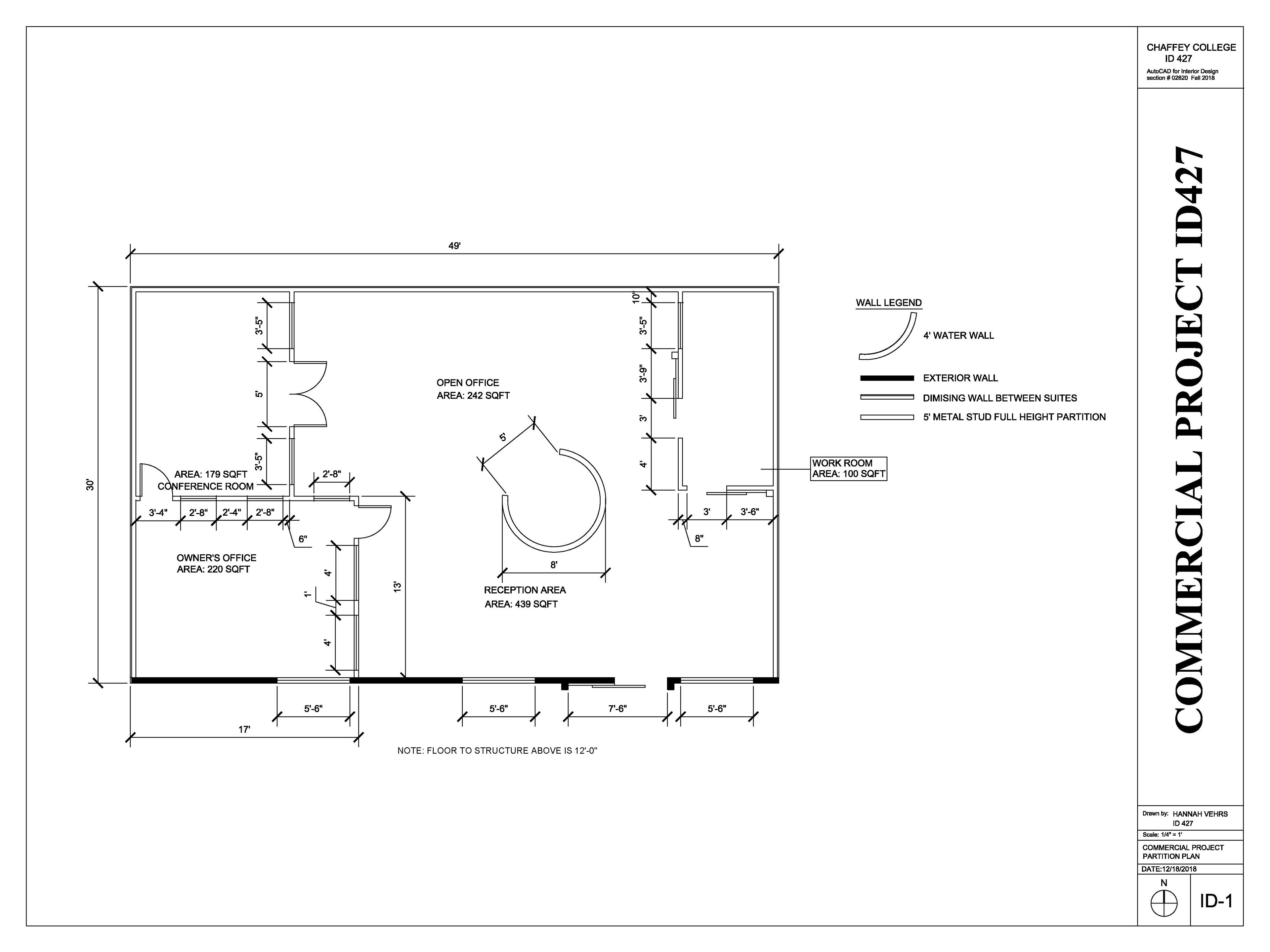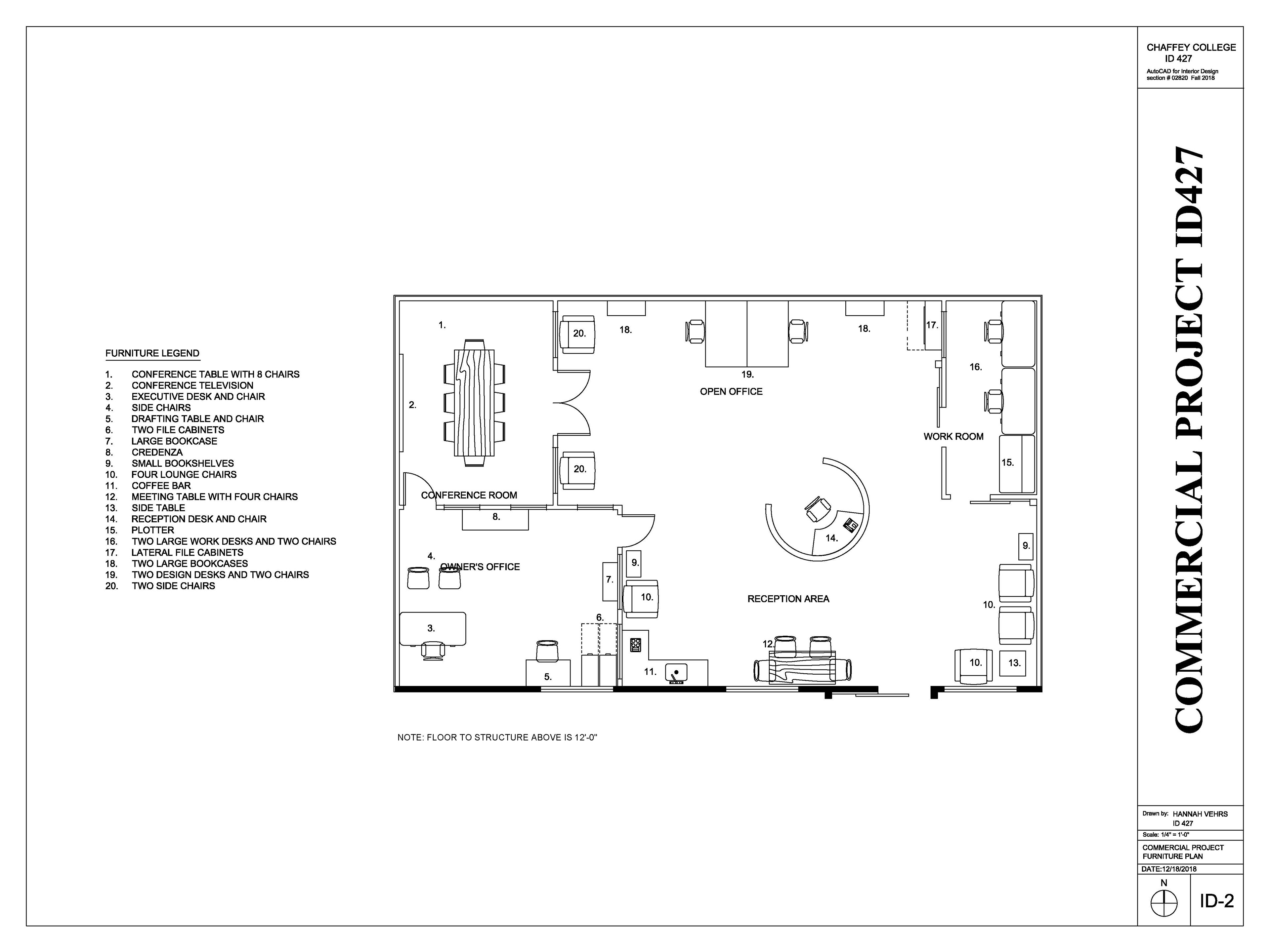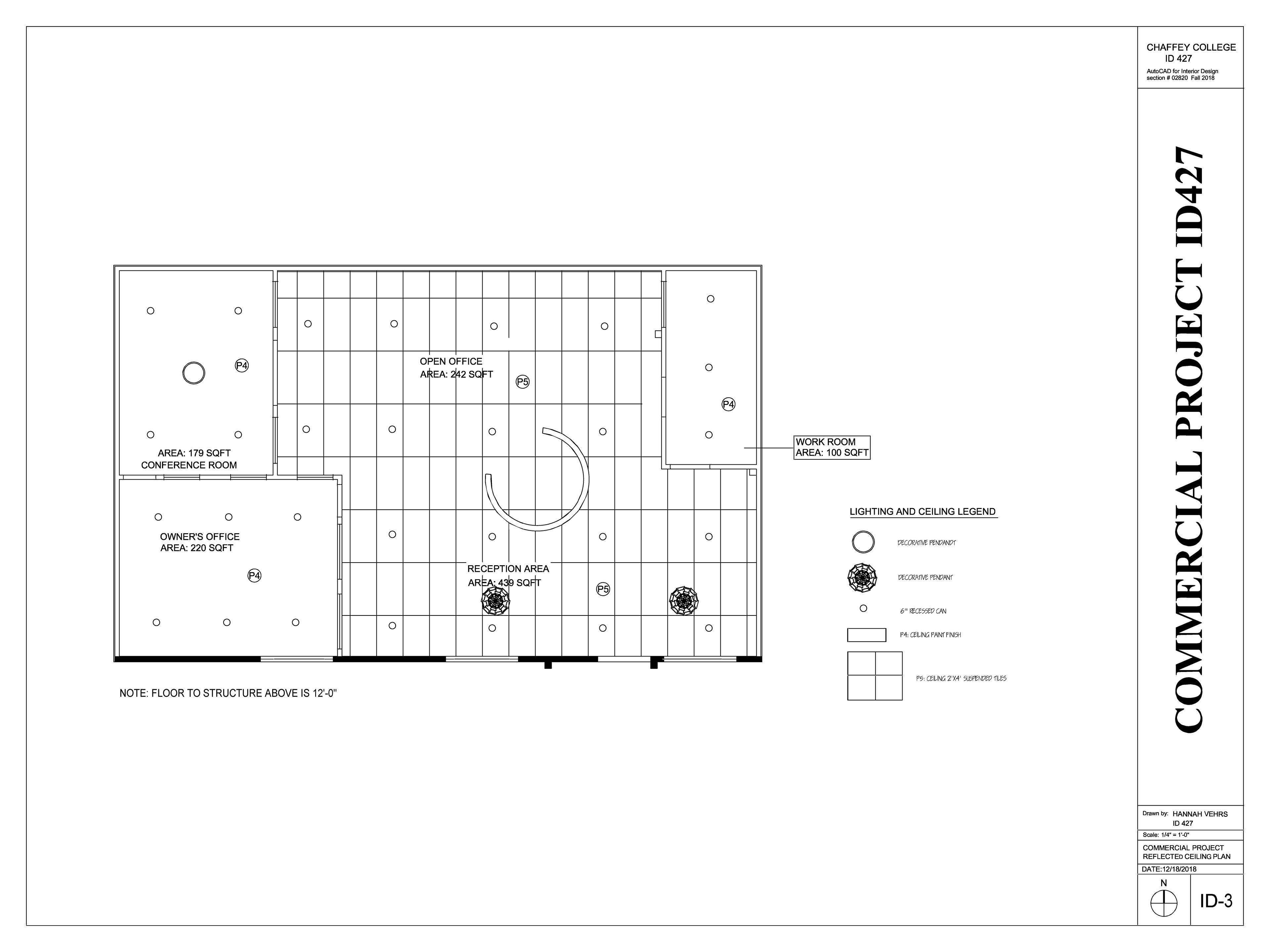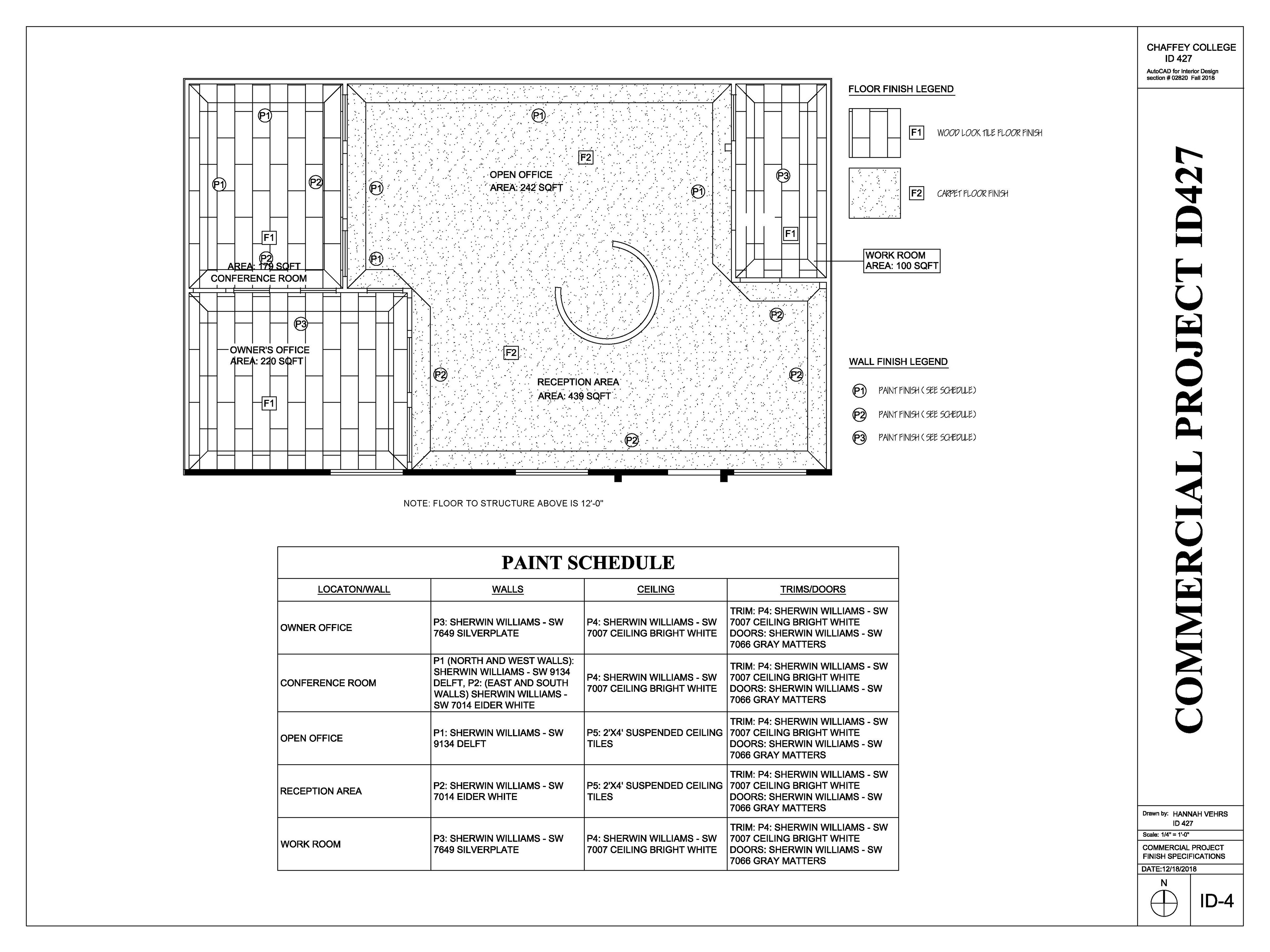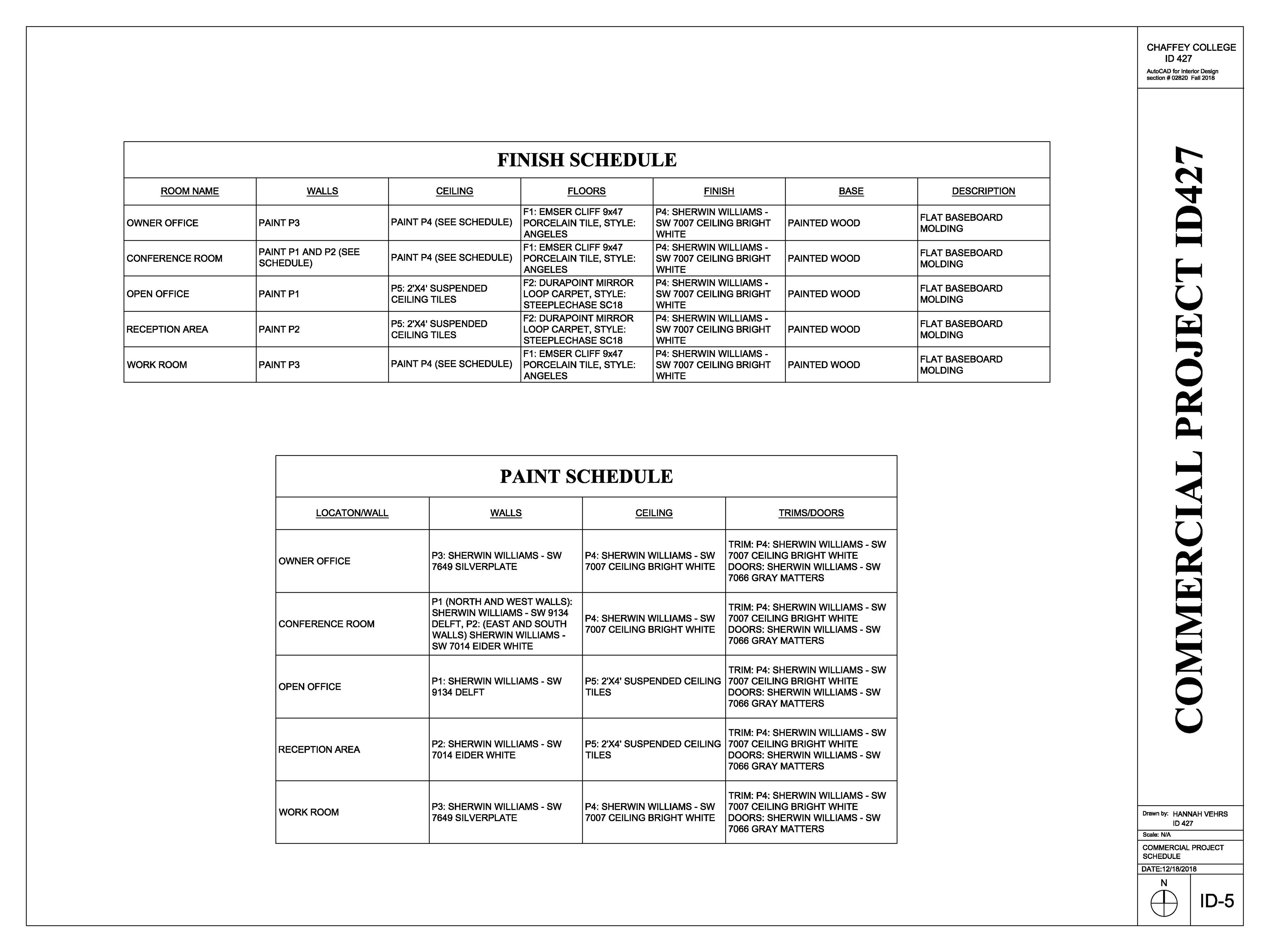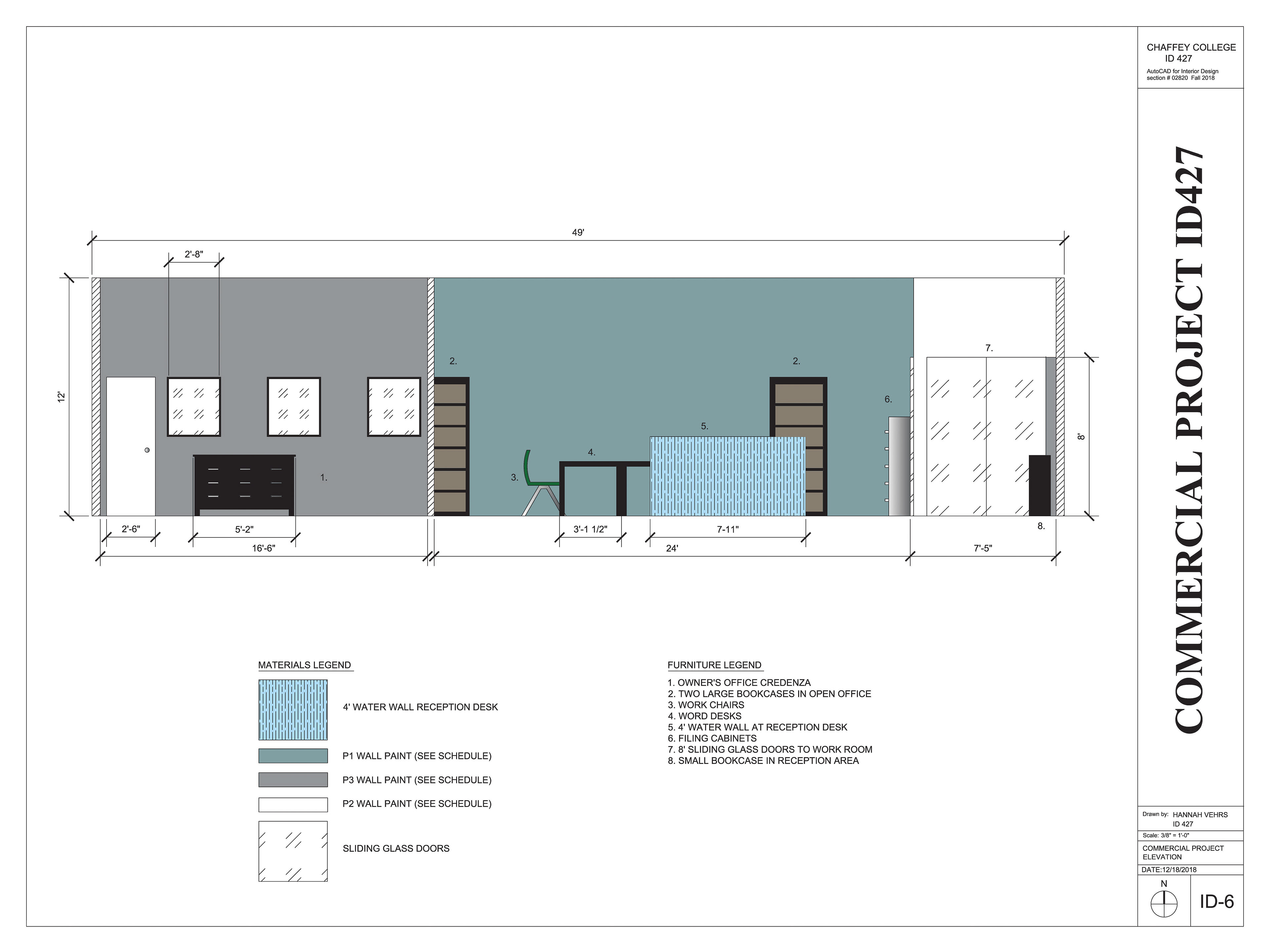 Below, are a few more class assignments done in a technical illustration course at Cal Poly Pomona to practice building objects and produce renderings with AutoCAD.